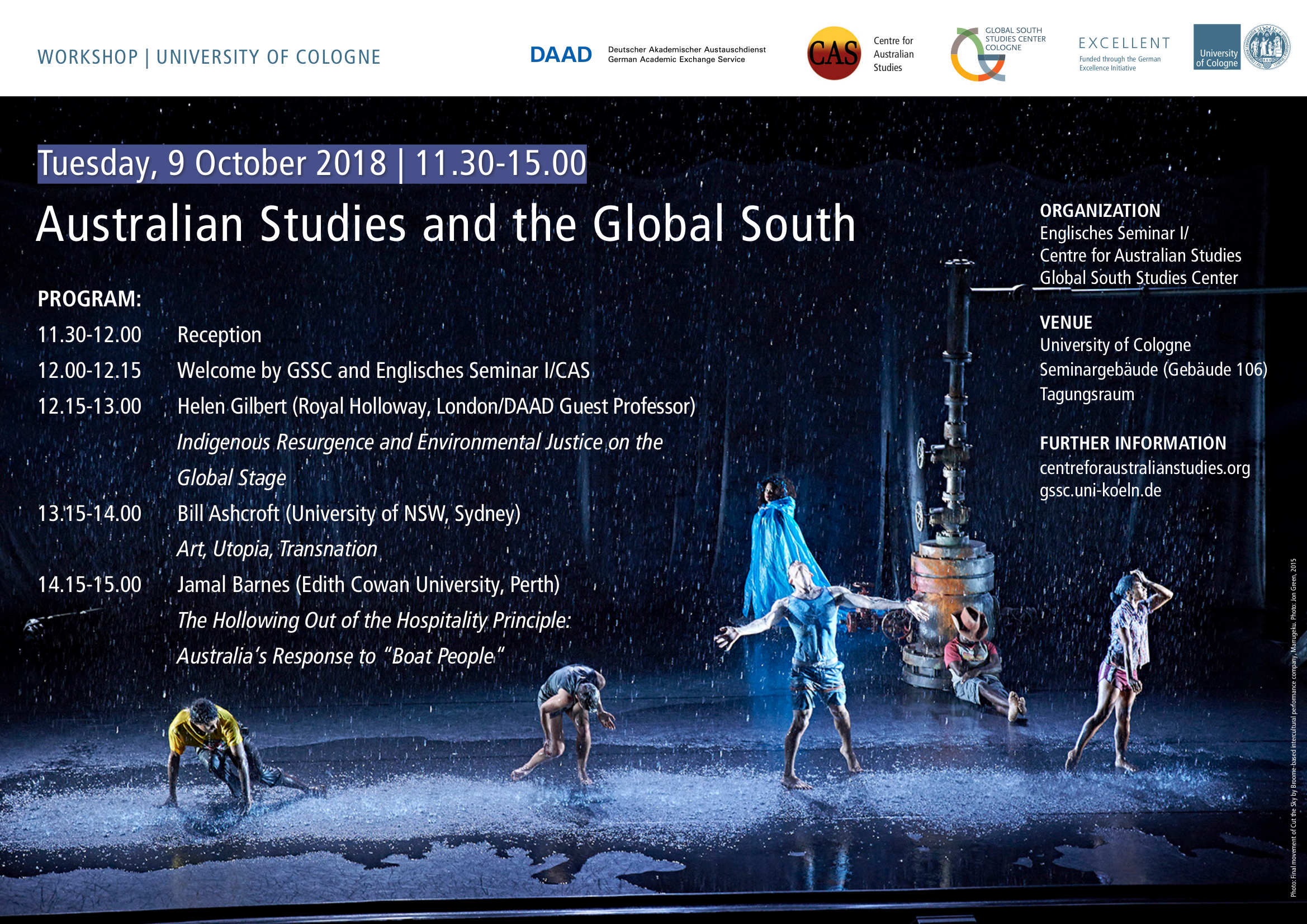 At the start of Helen Gilbert's DAAD-sponsored guest professorship at the University of Cologne, the Centre for the Australian Studies and the Global South Studies Centre, Cologne, are hosting a one-day workshop entitled "Australian Studies and the Global South" on Tuesday, 09 October 2018. After a short reception and welcoming words by CAS and GSSC, we are happy to welcome the following speakers and topics:
Helen Gilbert (Royal Holloway University, London), Indigenous Resurgence and Environmental Justice on the Global Stage.
Bill Ashcroft (University of NSW, Sydney), Art, Utopia, Transnation
Jamal Barnes (Edith Cowan University, Perth), The Hollowing Out of the Hospitality Principle – Australia's Response to "Boat People"
We kindly invite all colleagues and interested students to participate in the event.
09 October 2018, 11.30-15.30 pm
University of Cologne, New Seminar Building, Tagungsraum
Please click here for the workshop-program/poster.