What is it? The Interdisciplinary Workshop for Early Career Researchers in Australian Studies is the first edition of a workshop organised by CAS aimed at gathering early career researchers for a transdisciplinary exchange of skills and research in the broad field of Australian Studies. For this first edition, it is organised as a two day online workshop with international participation.
Where is it? The workshop will be taking place online via Zoom, to allow for pandemic safety and international participation without great expense.
When is it? The workshop will take place on the 16th and 17th September, 2022.
How can I participate? Submissions to present are now closed. For other participation, it is still possible to fill out the registration form on the 'Registration' tab by 15th September, 2022.
Who are the Organisers? The workshop is organised for the Centre for Australian Studies by early career members of the CAS team based at the University of Cologne:
Thomas Batchelor (thomas.batchelor@uni-koeln.de)
Leonie John (l.john@uni-koeln.de)
David Kern (david.kern@uni-koeln.de)
Christina Ringel (christina.ringel@uni-koeln.de)
Friederike Zahn (fzahn1@uni-koeln.de)
Interdisciplinary Workshop for Early Career Researchers in Australian Studies
 16-17 September 2022
We are very pleased to announce a two-day online interdisciplinary workshop specifically designed for early career researchers and emerging scholars (doctoral students and postdocs less than five years after completion of their PhD) whose work is situated in the broad field of Australian Studies. This event, which will be hosted by four scholars from the Centre of Australian Studies (University of Cologne), functions as intersessional event before the biennial Association for Australian Studies Conference in Duisburg-Essen (2023).
Our major goal is to bring together the next generation of Australian Studies scholars from around the world, providing a forum for exchanging ideas among peers, for sharing research, for providing and receiving constructive feedback, and for generating new ideas. Though larger academic conferences increasingly invite early career contributions, the foundational premise of this workshop is that especially research at an early stage needs an explicitly accessible, appreciative and stimulant space to experiment with inchoate ideas and build interdisciplinary networks.
The workshop is designed to allow for international as well as local participation (morning and noon sessions in Germany, which translate to afternoon and evening panels in Australia). Should you be interested in presenting, please send us an abstract of no more than 350 words by 15th April 2022 extended: 9th May, 2022 Submissions closed. Presentations should be no longer than 20 minutes to ensure a minimum of 10 minutes for discussion. We plan on including academic keynotes and literary readings, as well as plenty of breaks for formal and informal chats. If you are an early career researcher working in Australian Studies, if you have just obtained your master's degree and think of pursuing a PhD, or if you are a senior scholar who knows a person who might be interested in joining this interdisciplinary workshop, please do not hesitate to get in touch with us! Visitors are most welcome to join us even if they do not aspire to present a paper. There will be no attendance fee.
We are excited for this event and look forward to your contributions!
Thomas Batchelor (thomas.batchelor@uni-koeln.de)
Leonie John (l.john@uni-koeln.de)
David Kern (david.kern@uni-koeln.de)
Christina Ringel (christina.ringel@uni-koeln.de)
Writer's Talk: Eugen Bacon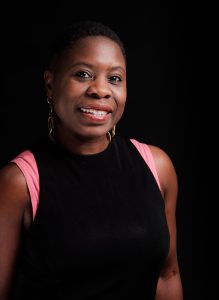 Eugen Bacon MA, MSc, PhD, is an African Australian author of several novels and fiction collections. She's a 2022 World Fantasy Award finalist, and was announced in the honor list of the 2022 Otherwise Fellowships for 'doing exciting work in gender and speculative fiction'. Eugen's short story collection Danged Black Thing by Transit Lounge Publishing was a finalist in the British Science Fiction Association, Foreword Indies, Aurealis and Australian Shadows Awards. Her creative work has appeared in literary and speculative fiction publications worldwide, including Award Winning Australian Writing, Fantasy Magazine, Fantasy & Science Fiction, and Year's Best African Speculative Fiction. Her books in 2022: Mage of Fools (novel), Chasing Whispers (collection) and An Earnest Blackness (essays). Visit her website at eugenbacon.com and Twitter @EugenBacon
---
Keynote: Stef Spronck (University of Helsinki)
Language maintenance improves Indigenous well-being: What can academics do? What should academics do?
Aboriginal Australia is considered one of the areas of the world where the problem of language endangerment (Bromham et al. 2021) is particularly pressing. This is of academic concern for many reasons, but a very practical argument for stimulating the use of traditional languages is that the ability to speak an ancestral language is tightly connected to well-being: communities with strong languages are healthier (Taff et al. 2018; Angelo et al. 2019; Dinku et al. 2020). There is an increased awareness of endangered languages and their social implications among the growing group of academics working with communities affected and also among Indigenous peoples themselves, prompting UNESCO to pronounce the International Decade of Indigenous Languages (2022-2032). Both groups issue calls to action: protect languages with a similar sense of urgency as we aim to protect (other types of) cultural heritage and fragile ecosystems.
In this talk I begin by sketching an overview of our knowledge of the causes and consequences of language endangerment, and its current state on a global scale and in Australia in particular. I also argue that creating the conditions for language maintenance is a task that requires a common effort by academics, not only by linguists.
I then turn to a critical evaluation of the literature on language revitalisation. Although several interesting proposals have been made since Mufwene (2017) first formulated a fundamental critique of the study of language endangerment, I argue that there is still a tendency in academic discourse to simplify the issues involved. This is ultimately damaging to actually understanding the causal relation between language maintenance and well-being and to effectively support communities.
I illustrate these observations with experiences from my own work with speakers of small languages in the Kimberley region of Western Australia and conclude with a proposal for how I think academics can best assist marginalised language communities.
My main aim in this talk is to initiate a discussion across disciplinary boundaries about the role of language in Indigenous well-being and where, I think, actions by academics can be helpful or unhelpful –or even counter-productive.
Stef Spronck received a PhD in Linguistics from the Australian National University in 2016 with a thesis examining Aboriginal ways of talking about speech and thought in the Ngarinyin language (Western Australia, Kimberley region). He has conducted postdoctoral research at the Universities of Leuven and Helsinki and in 2021 obtained the title of Docent (Finnish: dosentti) in General Linguistics from the University of Helsinki.
Stef has a particular interest in how human social relations are reflected in grammar, in comparing how speakers in Indigenous and Western societies conceptualise language as an object and in developing effective models of language maintenance. He has worked with several Aboriginal groups and organisations in the Kimberley region of Western Australia and currently leads two projects, called 'Language emerging from human sociality: the case of speech representation' and 'Language endangerment and well-being', funded by the University of Helsinki and the Helsinki Institute of Sustainability Science, respectively. In addition to publishing on a variety of topics in linguistic typology and Australian Aboriginal languages he is an associate editor of the open access journal Language under Discussion.
---
Keynote: Tina Burger (Heinrich-Heine-Universität Düsseldorf)
Warrior Monks, Sentient Robots, and Plant People: Queerness in Australian Speculative  Fiction
Speculative fiction has the intriguing yet infuriating reputation of being both inherently conservative and progressive and is thus ideally suited for the exploration of marginalised identities and more inclusive futures. Often, this reputation is attributed to the genre's broad spectrum from future-oriented science fiction to nostalgic fantasy, but, in fact, both genres provide ample opportunity for imagining alternatives to current mainstream society, including both future and past societies in which queerness is more readily accepted.
Thus, many speculative fiction works depict not only "possible and impossible futures speculated by and for oppressed populations and deviant individuals, who have been marked as futureless or simply left out by dominant imaginaries" (Lothian 2), but also imaginary pasts, in which such deviant individuals have often been declared as non-existent.
In my talk, I will explore how Australian speculative fiction has embraced such queer speculations and continues to provide creative open spaces for queer authors and stories. Texts published at the beginning of the 21st century such as Trudi Canavan's Magicians' Guild Trilogy and Lian Hearn's Tales of the Otori series already include queer side characters, though their storylines are not the focus of the fantasies in question. This collateral inclusion of queerness continues in modern publications as well (see Ambelin Kwaymullina's The Tribe Trilogy) but queerness also increasingly takes centre-stage in Australian speculative fiction, which I will explore by looking at more recent examples such as Ellen van Neerven's short story "Water" and Shelley Parker-Chan's genderqueer retelling of Chinese history and mythology, She Who Became the Sun. In doing so, I will demonstrate how figures that are queer in the sense of weird and unexpected such as warrior monks, sentient robots and plant people are also perfect foils for the exploration of queer identity in its more contemporary use as a term for fluid identities broadly fitting within the LGBTQ*-spectrum.
Bettina Charlotte Burger is a research assistant and lecturer at the Heinrich-Heine University of Dusseldorf. Their dissertation argues that fantasy literature ought to be considered as world literature in its scope and that world literary readings of individual examples of world fantasy are highly productive as well as necessary. They have co-edited a collection on Nonhuman Agencies in The Twenty-First-Century Anglophone novel as well as several articles in the field of speculative fiction.  Additionally, they are a Digi Fellow and project co-leader for "Charting the Australian Fantastic", for which they produce Open Educational Resources. Their research interests lie in Australian Speculative Fiction, but also Speculative Fiction in general, as well as Queer Literature and Theory, Children's and Young Adult Literature, and Scottish Literature among others.